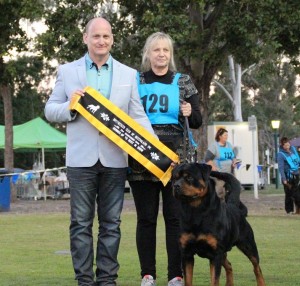 AUST CH KORMEISTER MIRLIN (aka Link)
Mirlins hip scores are 0:0 and elbows are 0:0.​
Mirlin is a young male that has already been multi V1 rated by international judges. He is 2 1/2 years of age and has never not been placed at any specialty show . He is a very social male with other breeds , small dogs and people and is currently working on his obedience training. Mirlin is a combination of some of the imported lines we have and is producing very true to himself .We have great hopes for Mirlin to continue on in his current way and to reach the high levels we expect .He resides with his best mate Steve Gambrill who loves to see his boy doing so well. Thanks Steve.
****************NEWS FLASH***************
MIRLIN GOES RES CC UNDER KRISTIINA NIEMELA (FINLAND)
MIRLIN GOES SEIGER DOG AND RUBIS UNDER DAVID MCKEOWN (AUST)